Recently, Zhengzhou Kehui Technology Co., Ltd. (hereinafter referred to as Kehui Technology) officially signed a contract with Polyfluoropoly Chemical Co., Ltd. (hereinafter referred to as Polyfluoride). The two party will cooperate in the intelligent packaging industry and other aspects to jointly promote the intelligent transformation and upgrading of the chemical industry!
Founded in 1999, Polyfluoride has four major areas of inorganic fluoride, fluorine-containing electronic chemicals, lithium batteries and electric vehicles. It was successfully listed on the Shenzhen Stock Exchange on May 18, 2010. It is the first listed company in China's inorganic fluorine chemical industry. It is a national high-tech enterprise, a national innovative pilot enterprise, and a national technology innovation demonstration enterprise. It has Henan Fluorine Fine Chemical Engineering Laboratory, Inorganic Fluorine Chemical Engineering Technology Research Center, and Postdoctoral Research and Development Base. It has been recognized as a national high-tech enterprise, an innovative pilot enterprise, a technology innovation demonstration enterprise, an excellent private enterprise in Henan, a key transformation and upgrading enterprise, a pilot enterprise in circular economy, and a top ten demonstration enterprise in science and technology innovation. It has won the honorary titles of China's top 100 private enterprises in petroleum and chemical industry and the national advanced grassroots party organizations.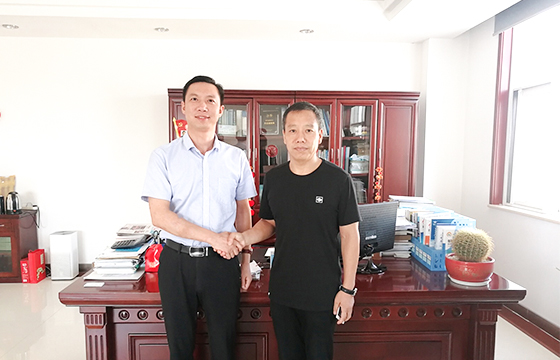 Xue Xujin, chief engineer and deputy general manager of Duofuo, said that the intelligent factory is the future development trend of chemical production enterprises. As an important part of intelligent factories, intelligent packaging plays an important role in the intelligent production of polyfluorinated products. . We are full of confidence and confidence in the technology precipitation of Kehui Technology's 23 years of intelligent upgrading and upgrading.
Chen Hui, deputy general manager of Kehui Technology, said that Kehui Technology will provide customized, intelligent, specialized and energy-saving intelligent packaging production lines based on talents, market scale and other resource advantages. And provide comprehensive one-stop services such as process planning, manufacturing, on-site construction, technical support, installation and commissioning, and system integration.
This signing is another major breakthrough in the friendly cooperation between Kehui Technology and Polyfluoride. It also represents that Kehui Technology has taken a new step on the road of providing intelligent manufacturing solutions for chemical companies!