Refrigeration equipment automatic welding station takes one robot two position of H shape, using 2 single-axis positioners, 4 sets of welding fixtures. According to the actual situation, the corresponding layout can be carried out, effectively avoiding the interference condition of the fixture, double-station configuration, flipping the positioner and fixture, stabilizing and improving the welding quality, and better ensuring high-quality welding.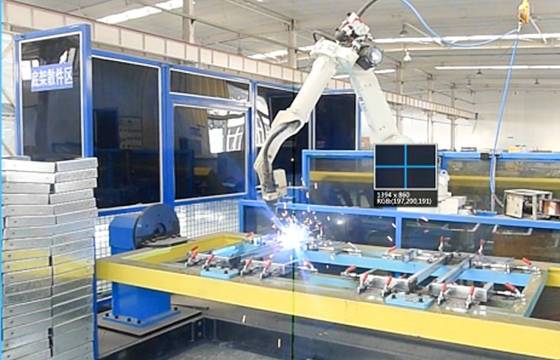 While robot weld on one station, worker can do fixtures and material preparation on the other station, so to realize 3 times more efficient than before. With even workpiece welding seam and low repair welding rate, the product quality is improved.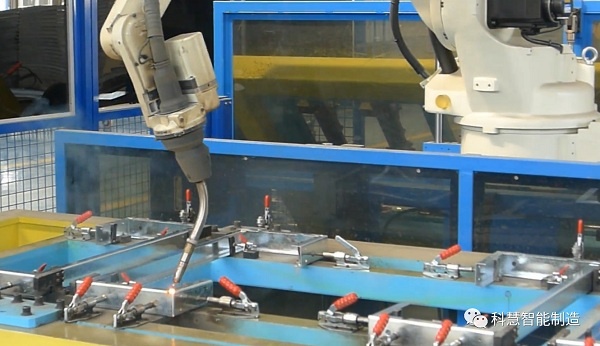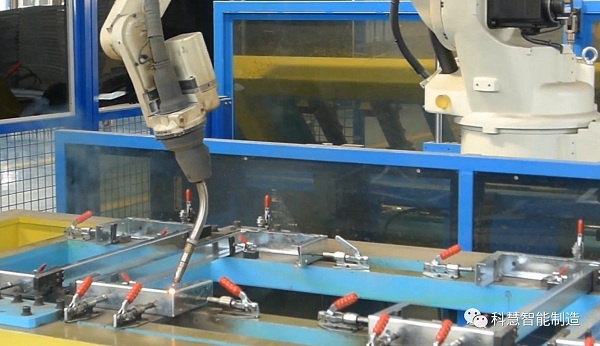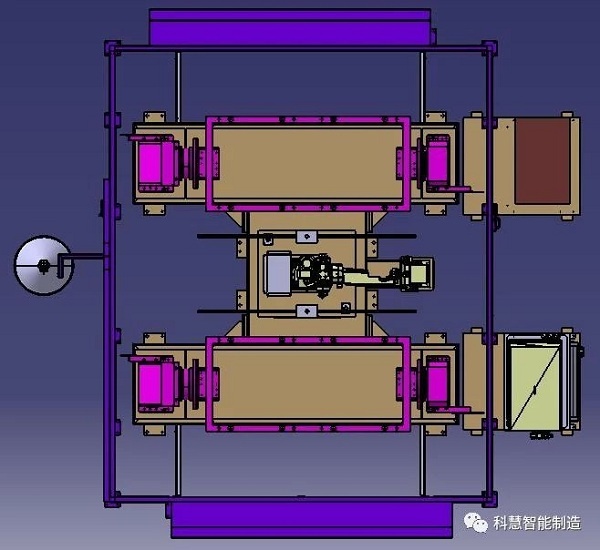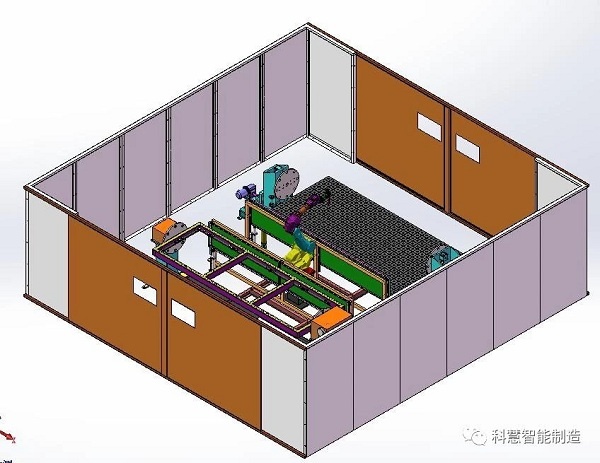 Kehui technology (831045) is a large modern enterprise integrating intelligent equipment r&d, manufacturing and sales. Over 20 years of product research and development foundation, kehui technology has formed comprehensive technical capacity, sound organizational structure and standard management and r&d team, intelligent welding robot and industrial robot integrated application technology.
Kehui technology can provide users with intelligent factory integrated solutions, intelligent workshop system solutions, and industrial robot based integrated solutions.Make the production of enterprises more intelligent and automatic, optimize the production process, and improve the efficiency, quality and safety of equipment manufacturing while saving cost.