This livestock equipment robot flexible intelligent production line created by kehui technology is the first one in China and has become the benchmark of animal husbandry equipment industry.
The project using 24 industrial welding machine, 12 sets of workstation, 2 sets of automatic laser cutting machine, 2 sets of automatic arc punching machine, three automatic cutting machine, 4 sets of intelligent AGV trolley logistics system, 5 automatic pipe arc machine, smoke dust removal system, dual pneumatic system, visual management system and central integrated control system. Realize the intelligent production line of livestock products from raw material blanking - intelligent logistics - automatic welding - finished product blanking. Visual management can monitor and manage the production line in real time.Exhaust and dust removal system can realize smokeless workshop.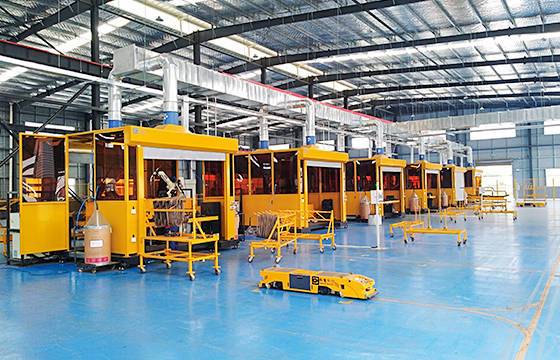 More than 60 workers are reduced after fully automatic line operation.The labor intensity of personnel is reduced and work efficiency is improved.The high-strength logistics transportation and welding work are completed by robots, the equipment utilization rate is high, the product repair welding rate is low, and the annual output of animal husbandry equipment reaches 2 million sets. The whole line also has the features of high logistics automation, high information management, energy conservation and environmental protection.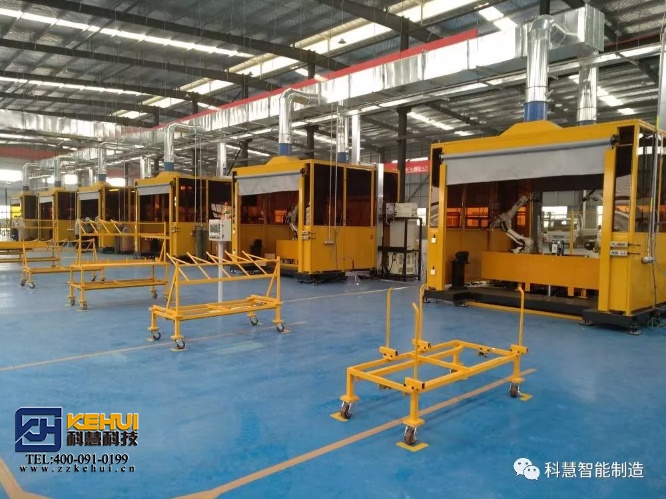 Kehui technology (831045) is a large modern enterprise integrating intelligent equipment r&d, manufacturing and sales. Over 20 years of product research and development foundation, kehui technology has formed comprehensive technical capacity, sound organizational structure and standard management and r&d team, intelligent welding robot and industrial robot integrated application technology.
Kehui technology can provide users with intelligent factory integrated solutions, intelligent workshop system solutions, and industrial robot based integrated solutions.Make the production of enterprises more intelligent and automatic, optimize the production process, and improve the efficiency, quality and safety of equipment manufacturing while saving cost.