This project is the intelligent manufacturing project of new factory moving truck, stacking truck and forklift truck, which is composed of intelligent welding line, intelligent assembly line and MES system of the whole plant. It consists of 46 welding robots, 5 transporting robots, 5 sets of CCD vision system, flexible off-line special machine, welding flexible fixture, electronic operation guidance, data acquisition, etc., which truly realizes flexible intelligent assembly and no-man welding of moving vehicles, stacking vehicles and forklifts. This automatic welding production line improved the welding efficiency by nearly 40%, assembly efficiency by 50%, assembly and welding personnel by nearly 60%, and the number of digital professionals increased by 30%.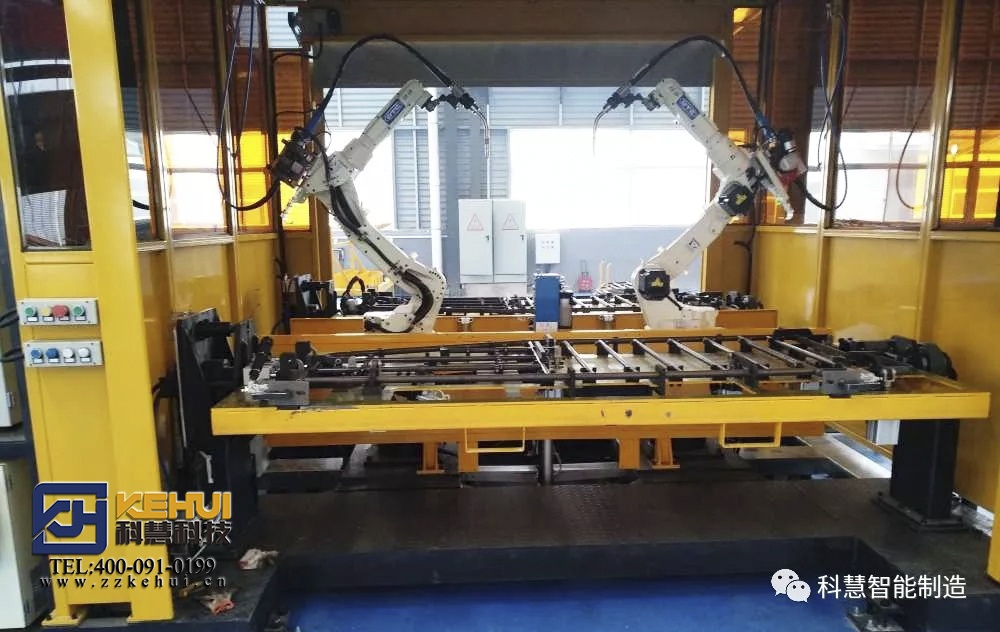 This project uses a large number of flexible automation equipment and automatically extracts sales orders with the help of MES system to generate welding and assembly planning orders, and the MES system sequencing production.According to the order requirement and product type of production, all automatic work stations can automatically switch the process parameters through Newton 1.0 industrial Internet of things security gateway to improve the production efficiency of the factory by 50%.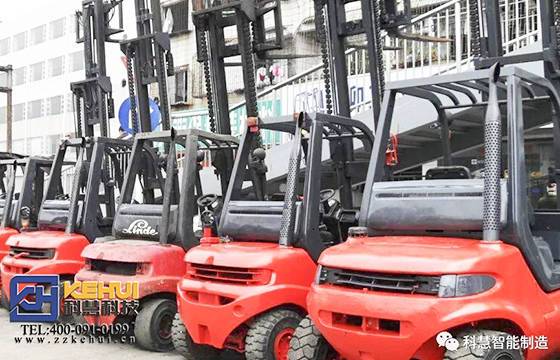 Kehui technology (831045) is a large modern enterprise integrating intelligent equipment r&d, manufacturing and sales. Over 20 years of product research and development foundation, kehui technology has formed comprehensive technical capacity, sound organizational structure and standard management and r&d team, intelligent welding robot and industrial robot integrated application technology.
Kehui technology can provide users with intelligent factory integrated solutions, intelligent workshop system solutions, and industrial robot based integrated solutions.Make the production of enterprises more intelligent and automatic, optimize the production process, and improve the efficiency, quality and safety of equipment manufacturing while saving cost.